OK, so I've been looking for my first Full Frame DSLR and the Nikon D4 is very close to my heart right now, despite I've been a proud owner of Sony Alpha and Minolta, the Nikon D4 could be my next weapon of choice!
Here is the difference between FX and DX: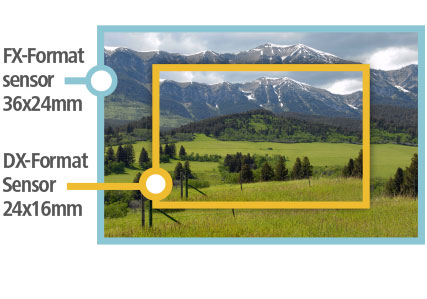 Basically FX = Full Frame and DX = APS-C. It can't be easier!
Sources